A commanding second half performance has helped ease the nerves of the New Zealand rugby public after the All Blacks beat Tonga 47-9 in Newcastle this morning. But only for now.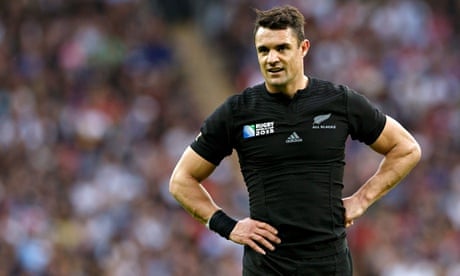 Ma'a Nonu scored in his 100th game as the All Blacks ran in seven tries, including five in the second half on the way to putting together their most solid performance in the World Cup so far.
Tonga dominated the physical battle and came up unlucky not to score in the closing moments of the first half.
The result isn't enough to say that the All Blacks are back on track, but with a quarter-final looming against either France or Ireland in Cardiff, speculation over Steve Hansen and his men 'holding things back' for the finals is still debatable. Arguably in the weakest pool of the tournament, the intensity and momentum still appears to be lacking in the All Blacks squad no matter who Steve Hansen is selecting on the day.
Tonga played a good game, but the fitness levels of the All Blacks once again proved to be superior and helped blow the result out towards the end, however scrappy ball security still remains a big concern.
Perhaps the All Blacks are holding back some tactical elements in this campaign.
The 47-9 victory over Tonga showed glimpses of what All Black fans have been craving for during the World Cup. Dotting over the line for two tries, Nehe Milner-Skudder has all but solidified his spot in the starting line up, and Daniel Carter's accuracy on goal in this match is a sigh of relief.
Signs of life, for the moment, appears to be back in the All Blacks RWC campaign.