What happened to Alex McKinnon in 2014 was tragic, but the events of the last week are a disgrace, not just to rugby league, but the sports community in general.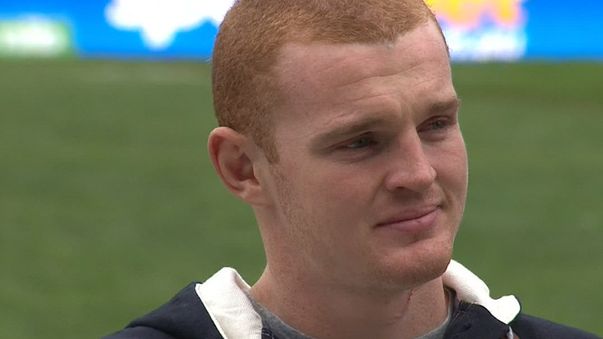 (Photo credit: 9News via Google Images) 
During an interview with 60 Minutes, McKinnon publicly slammed Melbourne Storm forward Cameron Smith, saying he was offended by comments that Smith had made just after the tackle where McKinnon was paralysed.
McKinnon went on to say he is offended that Smith hasn't been in contact with him since the incident.
Channel Nine seemed to be outraged when Cameron Smith snubbed an interview during Origin on Wednesday night, but Smith is angry at the network, and justifiably so.
Smith was blindsided by the comments McKinnon made, and the public support that has been generated for Smith in the last few days is good to see.
McKinnon has rightly deserved some of the criticism sent his way since the 60 Minutes interview.
What happened that night in Melbourne was tragic, and the worst way for such a talented young player to have his career cut short, but in no way does any emotional issues related to this serve as an excuse for how McKinnon has publicly aired his issues with Smith, it is unfair as well as unprofessional considering McKinnon's continued involvement with the NRL post injury.
If McKinnon continues making such statements in interviews, he will quickly lose a lot of the respect he has gathered in the last 14 months, and he will only have himself to blame.